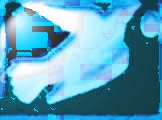 NARCISSUS GUIDE:
THE JOURNAL OF COMPLEX ART
(1995 to 1998)


Contributions for an aesthetics
of the third millennia

"Man desires eternity,
but all he can get is its imitation:
the instant of ecstasy!."
M.Kundera (0)


My dear wife, Chita.
My dear children: Oscar and Rosalina.
A toast for the Haggard Narcissus awakening!




















NARCISSUS GUIDE